Select a product from the list below to learn more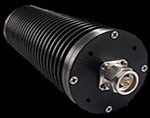 Drawcom's Passive Intermodulation products supply range from Unequal Splitters, Low PIM Loads, Low PIM Divider/Tappers, Low PIM adaptors to Low PIM Cable assemblies.
Our Terminations are available in 30, 50, 100 and 150 Watt models and they offer a VWSR of 1.10:1 typical. We offer unequal splitters that deliver 300 Watts of handling power and a typical VSWR of 1.15:1 and various output levels from -0.9 to -1.8 dB. To prevent field failures all models are designed to handle full rated power @ +85 degrees Celcius.