Select a product from the list below to learn more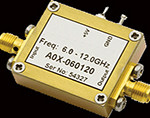 The amplifier modules are suitable for applications in telecommunications, satcoms, radar, countermeasures, EMC, test and measurement, radio astronomy and other highly demanding commercial and military systems.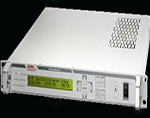 Our latest generation of frequency converters cover S, C, X, Ku, K and Ka. The units are available as single, dual or triple band converters as well as dual channel converters.
In addition to our well known range of modulators and demodulators we have introduced a new line of satellite modems to the market, most notably the DVB-S2 IP modem SK-IP, our first satellite modem with an IP interface for Ethernet and IP data transfer.